I'll be honest…I put off writing this article. I, along with many helping professionals in the senior care field, have been feeling drained. There is so much to do and not enough hands to help. There is the ever-present time struggle to balance providing good care and documenting everything to satisfy insurance and licensure requirements. There is the physical, mental, and emotional energy we try to restore after work, yet we often enter personal caregiving situations for our families in addition to playing catch-up with paperwork or preparation for the next day.
While this problem is not necessarily new – staffing has been an issue for a long time in healthcare – there are two new twists which are compounding the issue. First, never before has a generation aged into the need for care like the baby boomers are in line to do. According to the Population Reference Bureau (PRB) Aging in America Fact Sheet, "The number of Americans ages 65 and older is projected to nearly double from 52 million in 2018 to 95 million by 2060, and the 65-and-older group's share of the total population will rise from 16 percent to 23 percent." The other new facet of this problem is that there has never been a shortage of caregivers like there is currently in the U.S. An article published in November by AARP, "Caregiver Shortage Felt by Older Adults," reports that "3 out of 5 U.S. nursing homes have limited their admissions due to staffing shortages and nearly 3 out of 4 are concerned that they may have to close their facilities due to staffing problems." These concerns are echoed by many in-home care agencies who are trying to staff the hours their clients need to stay safely at home.
The knowledge that the work we do is necessary is both reassuring and weighty. We have watched many colleagues leave in the past two years for employment that isn't as taxing and pays the same, if not better, than what we make. So, why stay? Then again, why leave? We love what we do. We often can't imagine ourselves in any other line of work, and the feeling that comes with a patient getting better is unlike any other. We are passionate about this career, and we have deep connections to our clients and to each other. In what other line of work would we get to listen to the stories of each patient or have the opportunity to witness some of the best parts of human nature?
The main question is, if we continue to stay, how can we prevent ourselves from burning out in a system that is experiencing so much turmoil? Lately, I have been practicing the concepts of taking in the good and moment meditations. These ideas don't take a great deal of time and can be done anywhere. Psychologist Rick Hanson has focused much of his career on mindfulness and the neuroscience of contentment. He emphasizes the benefits of fostering a sense of gratitude and creating small habits to improve our outlook. At first, this may sound frivolous, but I have noticed a genuine improvement in my outlook when I practice these concepts. Let me share how I have implemented these ideas and habits in minor ways. I notice if I skip them too often, my days do not feel as productive and I feel more anxious.
The first part of any good day of mine takes several minutes of preparation the night prior. Before I go to bed, I program my coffee maker so that I can wake up and go to the kitchen with a fresh pot of coffee ready. In the morning I get up, head to the kitchen and intentionally choose a mug. I take a moment to appreciate the mug I've selected (most mugs in my collection are a gift from someone special, a memento from a trip, are a color I enjoy, or contain a fun graphic). I pour my coffee, smell the aroma, and take a sip. I turn to look at the side of my fridge where I have a collection of holiday and birthday cards, birth announcements, inspirational sayings, and silly magnets. I take it all in and reflect on the good people in my life. In total, this practice from start to finish takes about two minutes. Then, I run around to get myself and family ready for the busy day ahead. The beauty of it is, I know I will have this calm moment again tomorrow, the day after, and so on. It's my built-in moment of gratitude and mindfulness to start the day off well.
A second practice I do throughout the day is to try to give myself two options, no matter how small the decision may be. This helps me feel grounded and reinforces a sense of security within me. For example, I keep two different scented soaps in the bathroom to choose from, I ask myself if I want to return a call or check my email when I have a few minutes between clients, and so forth. I am choosing to write this article now (you may recall I put it off previously) rather than write up a treatment plan. We have many opportunities to choose small paths throughout our day, and it is important to remind ourselves of the power we have to choose. These small moments do add up.
Meanwhile, I work toward acceptance that we operate in an imperfect system for the time being. I remind myself that I will continue to do the best I can for the clients and families that are in my care. I will show up, assist where I can, and appreciate the many beautiful people I work with each day. I will continue to consult with my colleagues for the well-being of my clients, as well as for my own mental health. I hope these ideas help you as you continue your wonderful work. Please reach out to us at WCPA, (314) 275-8599, if we can help you or your team gain additional support.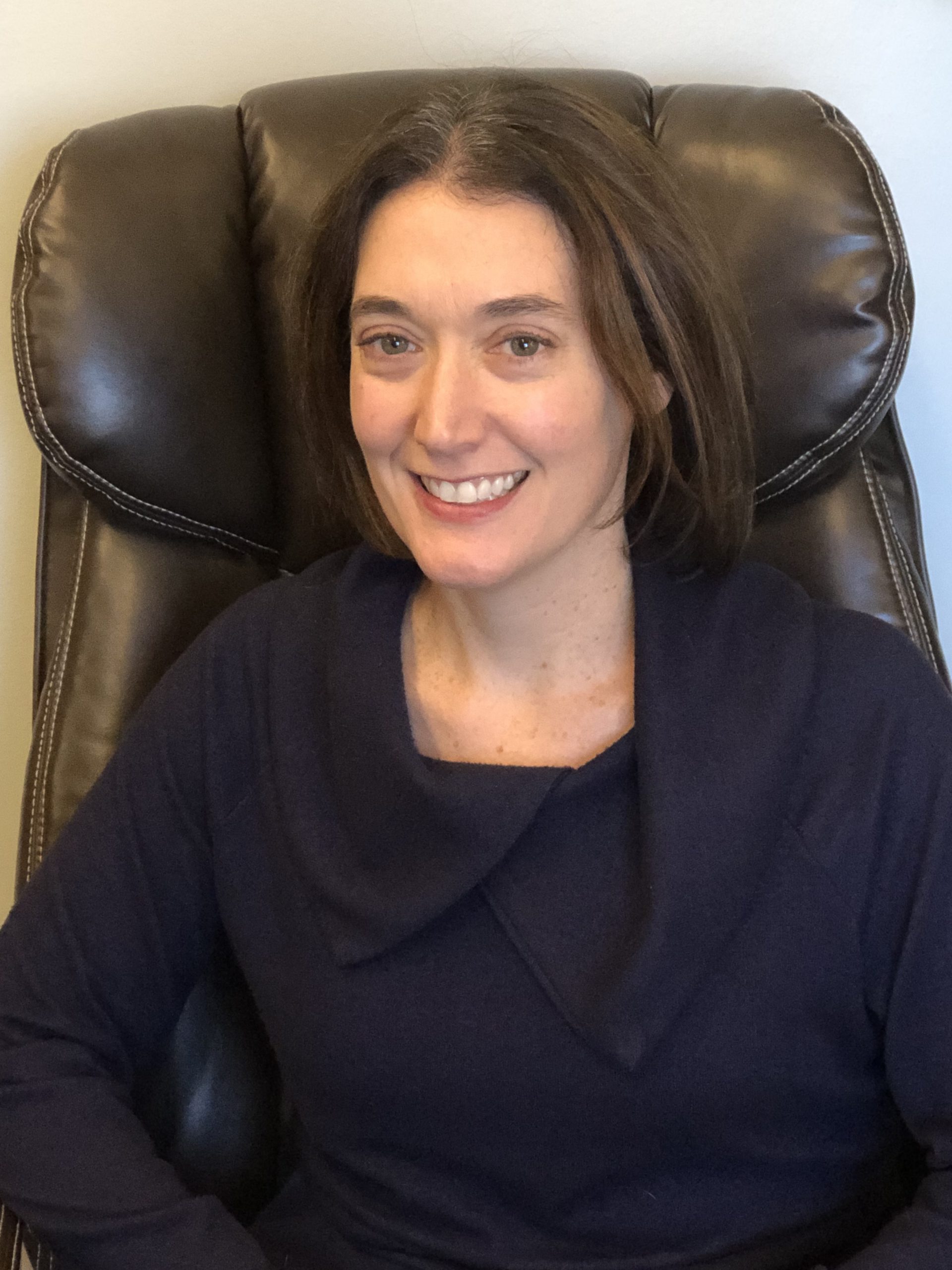 Amy Neu, MSW, LCSW
Amy Neu, MSW, LCSW is the Assistant Director of Senior Services at West County Psychological Associates. She provides private therapy for adults, families, and seniors who are facing a variety of issues including depression, anxiety, dementia, grief, coping with medical issues, and end of life. In addition to Amy's clinical practice, she provides on-site counseling and education to staff throughout the continuum of senior living communities. She is a Certified Dementia Care Specialist